Dyno Staats
---
Steampunk, Scientist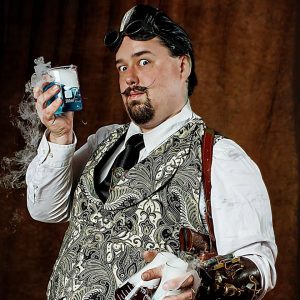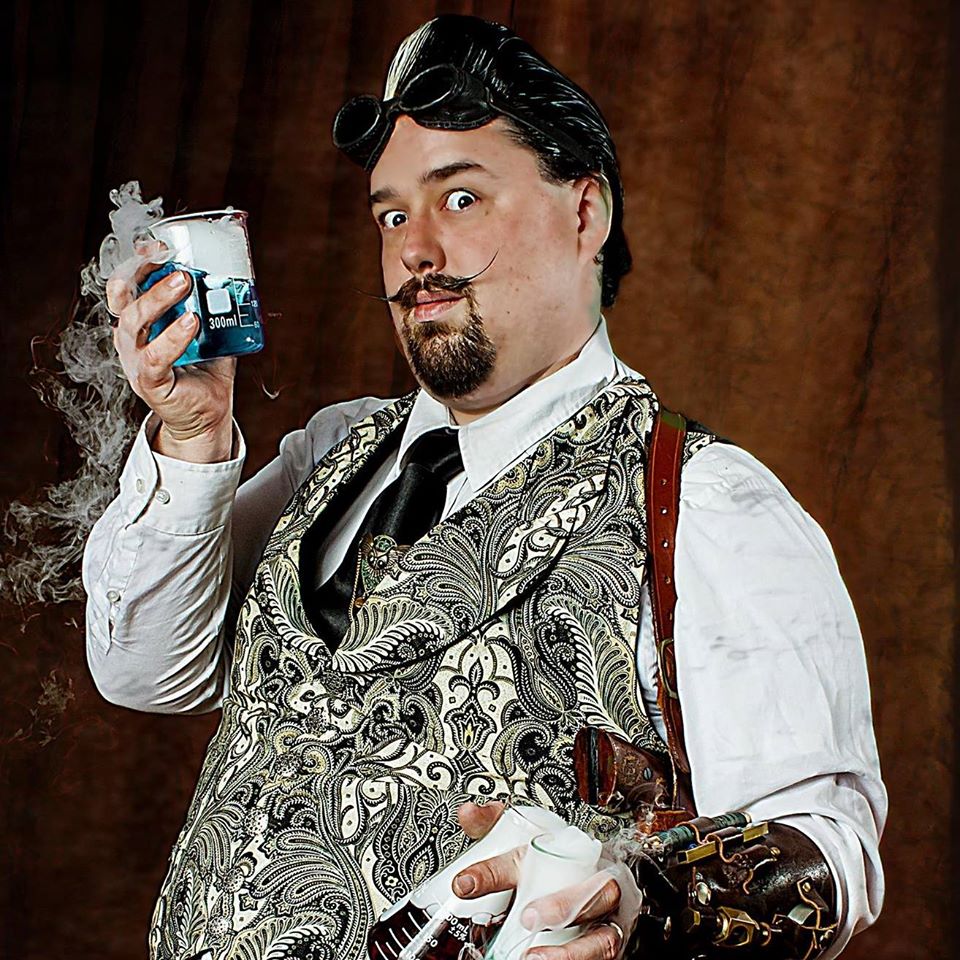 Dyno Staats has been making his name in magic since 2004. He started learning and performing while working at Disneyland Resort in Anaheim California. Since then, Dyno has traveled the country to share his talents with as many people as possible.
His smooth blending of magic and science bring about a wondrous experience for anyone who dares to watch.
Dyno made his first appearance on the Steampunk scene at Gaslight Gathering in May of 2011. He has since performed at numerous Steampunk events from the Queen Mary in Long Beach California to The Old Tucson Film Studios in Arizona.
In October of the same year, Dyno performed his first show in Las Vegas, Nevada at Jeff McBride's Wonderground, debuting his steampunk themed science to the magic community for the first time. After getting the magic community's attention, Dyno eventually became a member of the Academy of Magical Arts (The Magic Castle) on May 5th of 2014. He would go on to perform many times in Las Vegas (including many more times at the Wonderground) and in 2016 Dyno moved to Las Vegas to make performing magic his full time job.
Social Media
Facebook | Twitter | Instagram | Website
---
Buy your tickets now!