Doc Phineas is the world's leading authority on antiquities featured on the History Channel on Best of Pawn Stars, Treasure Quest, Antique Roadshow, and HGTV Awesome Interiors.
He is currently starring in the new movie " To See The Elephants" and is President Of the Steampunk Guild Internation. He is also the producer of Steamathon in Las Vegas and the founder of the Steampunk Imaginarium and the League of Extraordinary Professors.
Doc Phineas is a Professor of Archaeology and Antiquities for 45 years.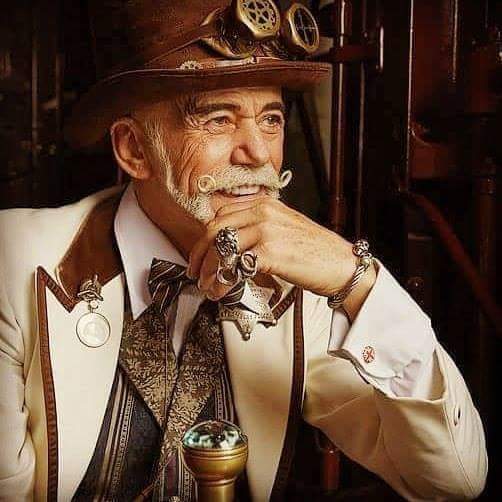 ---
For more information about Doc Phineas and other upcoming guests please visit the Guests page.